Introducing AI Subtitle
Immersive AI Language Learning
Trancy not only supports bilingual subtitles for YouTube/Netflix but also offers AI-powered translation for selected webpage content and full-text translation, allowing you to seamlessly convert content into personalized language learning materials.
Get ready for the world
Learn to speak up to 10 languages and discover new opportunities in life.
Bilingual Subtitles
Accurate bilingual subtitles translation, two viewing modes of theater and reading to help all-around oral and listening practice.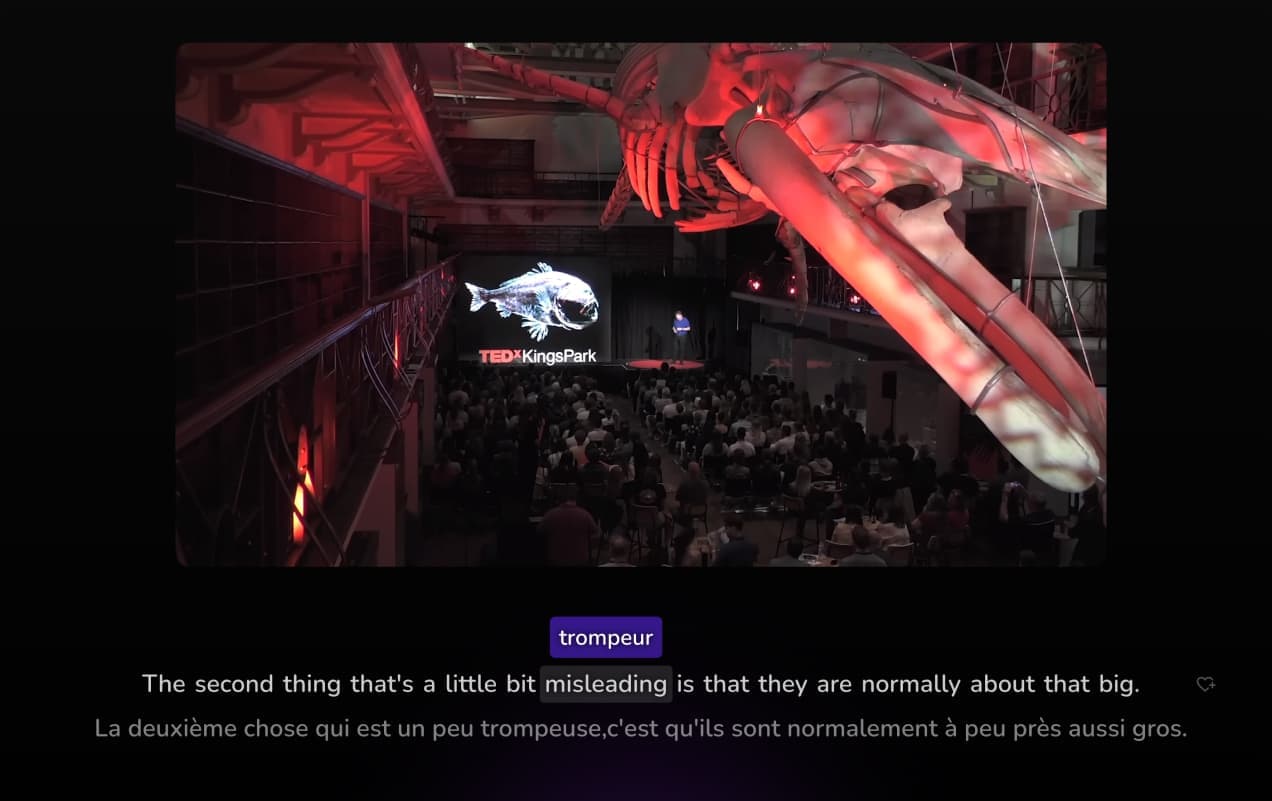 YouTube/Netflix Bilingual Subtitles
Find videos of your interest on YouTube/Netflix. With the bilingual subtitles feature provided by Trancy, you can quickly understand the video content and practice listening and speaking based on comprehension, achieving two goals at once.
Play Video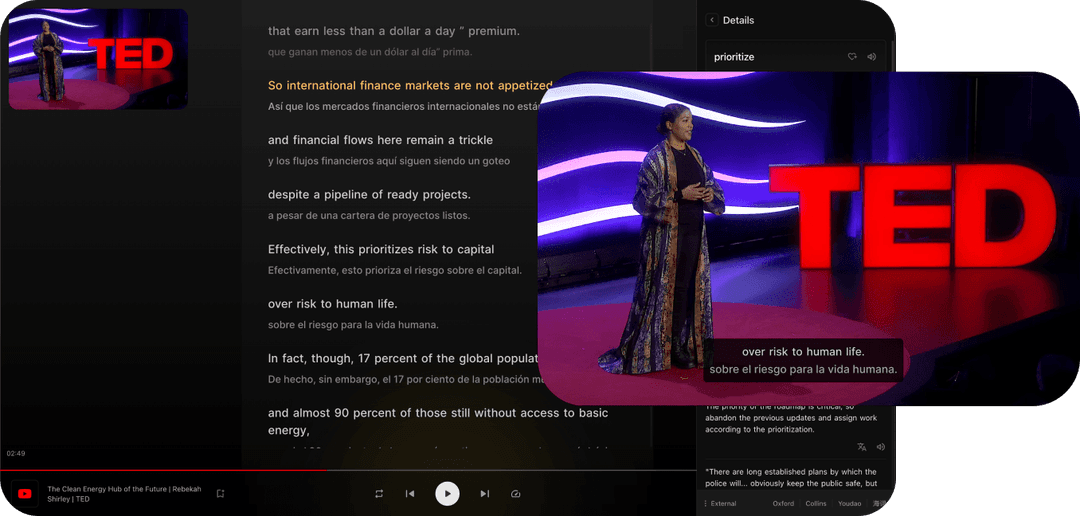 Trancy offers an innovative reading mode, where the video is reduced to one side and the subtitles are displayed as text. In this mode, you can focus on the subtitles to better understand the context of the sentences and quickly grasp the summary of the video.
Moreover, with the help of various auxiliary tools and shortcuts, you can adjust the font and size of the subtitles and quickly bookmark words and example sentences.
Quickly look up unfamiliar words. With the power of OpenAI, you can delve into word definitions.
Smartly analyze complex sentences, understand sentence structure, and grasp key phrases.
Intelligent Sentence Segmentation
With the help of NLP, disordered subtitles can be organized into sentences to improve the accuracy of subtitle translation.
Listening/Speaking Practice
Persist in practicing listening and oral reading with videos every day. It's fun and efficient.
Webpage AI Text Selection Translation
Webpage AI text selection translation supports multiple languages, full-text translation, and the collection of word examples.
Trancy provides a sentence translation feature that helps users quickly translate entire sentences, no longer limited to word translation. This feature makes reading foreign articles more convenient and users can more easily understand the meaning of the entire sentence.
Get Started
When users select words on a webpage, Trancy provides instant translation results so that users don't need to switch pages frequently to check the meaning of words. You can also add unfamiliar words to the word list for future review.
With AI, difficult sentence structures can be broken down to deeply understand sentence grammar.
AI Part-of-Speech Tagging
Based on intelligent sentence breaking, key words are tagged with their parts of speech, such as adjectives, etc.
Unfamiliar words will be highlighted while browsing webpages, passively memorizing new words.
Full-Text Immersive Translation
Trancy's immersive context comparative translation breaks information barriers, allowing you to explore a broader knowledge world.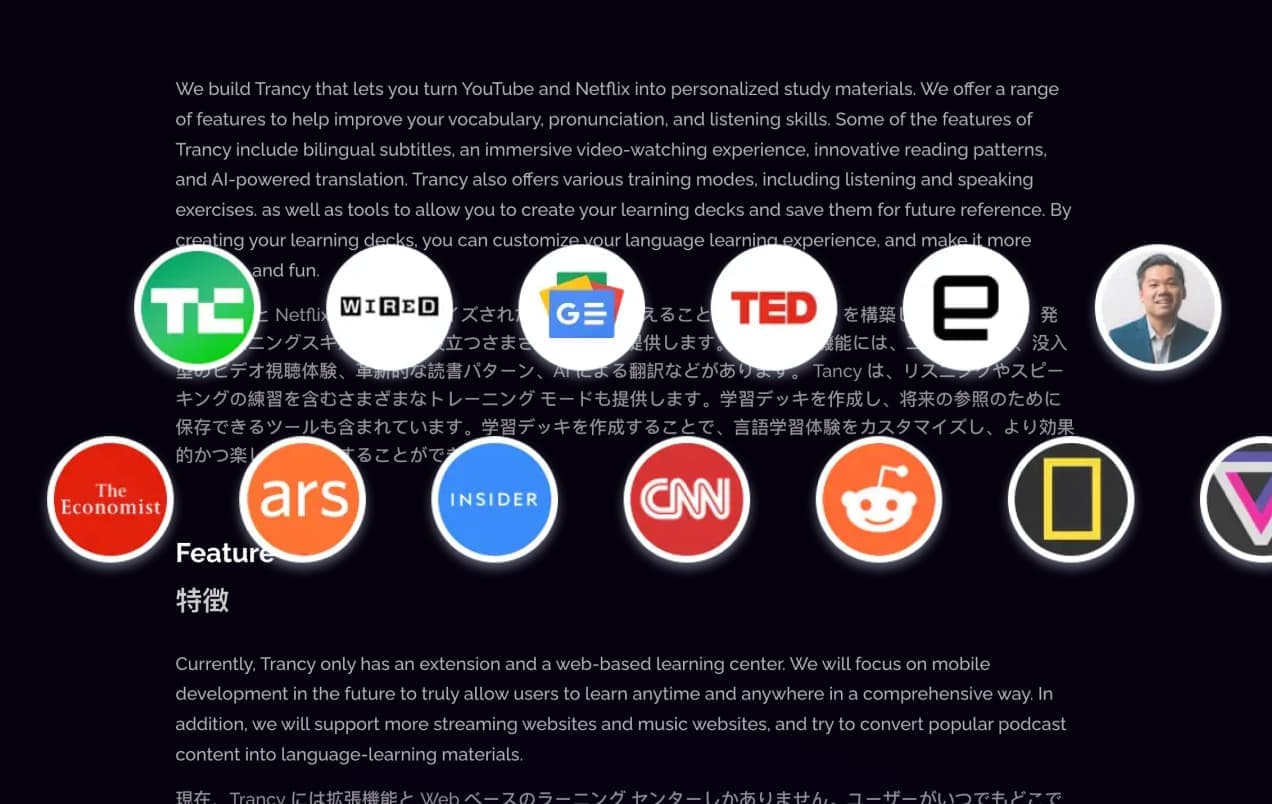 Bilingual Webpage Reading
Without leaving the current page, users can easily compare the differences between the original text and the translated text. Users can quickly translate the main part of an article via right-click or shortcut keys, thereby enhancing reading comprehension and translation accuracy.
Get Started
Quick Paragraph Translation
By hovering the mouse and setting shortcut keys, you can quickly get translations of unfamiliar paragraphs to achieve a completely immersive, efficient, fast, and undisturbed reading experience.
Custom Translation Engine
Choose from a variety of translation engines according to your preference, such as Google, DeepL, Microsoft, Open AI, etc.
Compatible with Various Websites
Trancy has customized treatments for various news websites, technical forums, social media platforms, like Twitter, etc.
Creating your own learning decks
A great way to personalize your language learning experience, and tailor it to your specific needs and goals.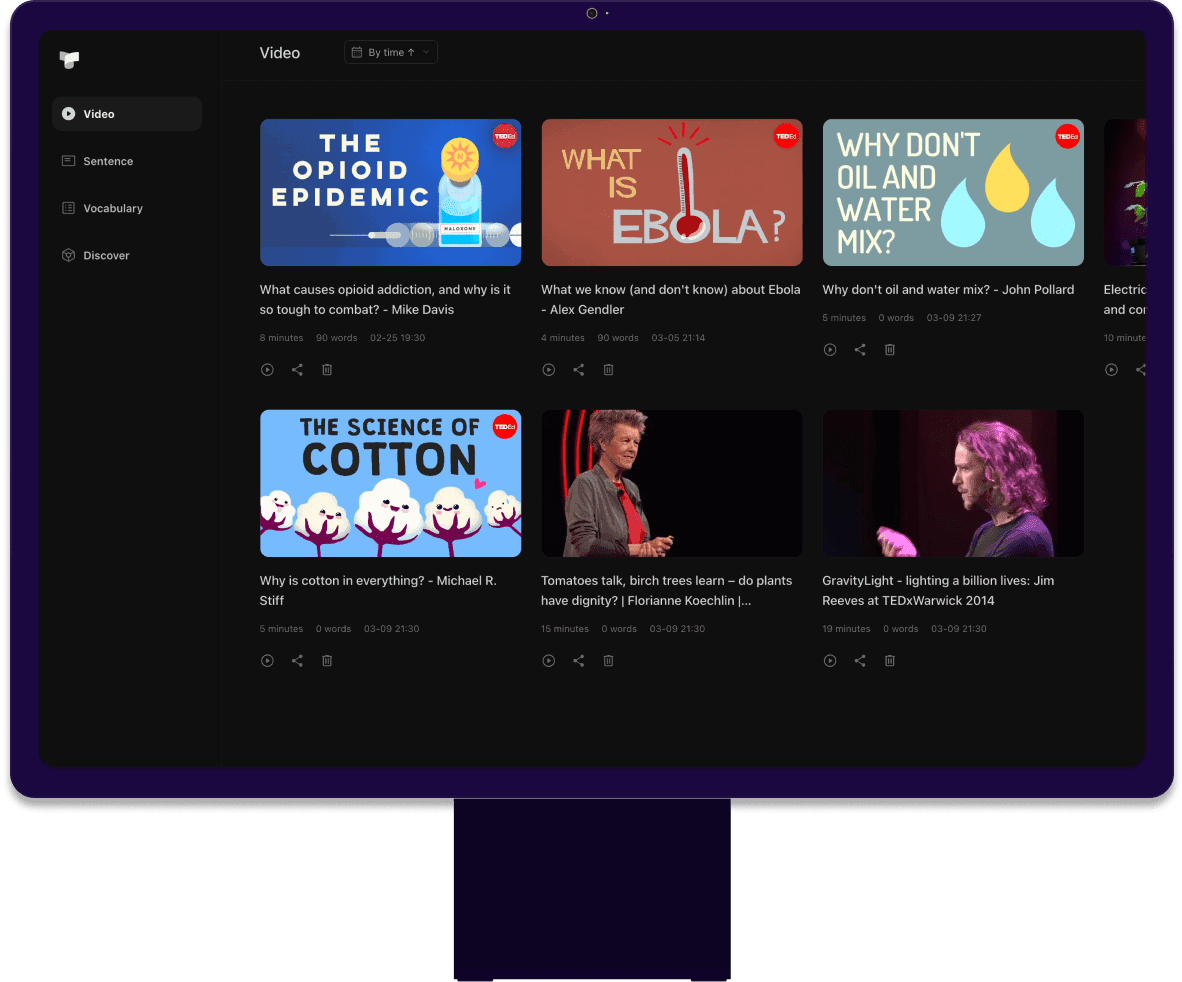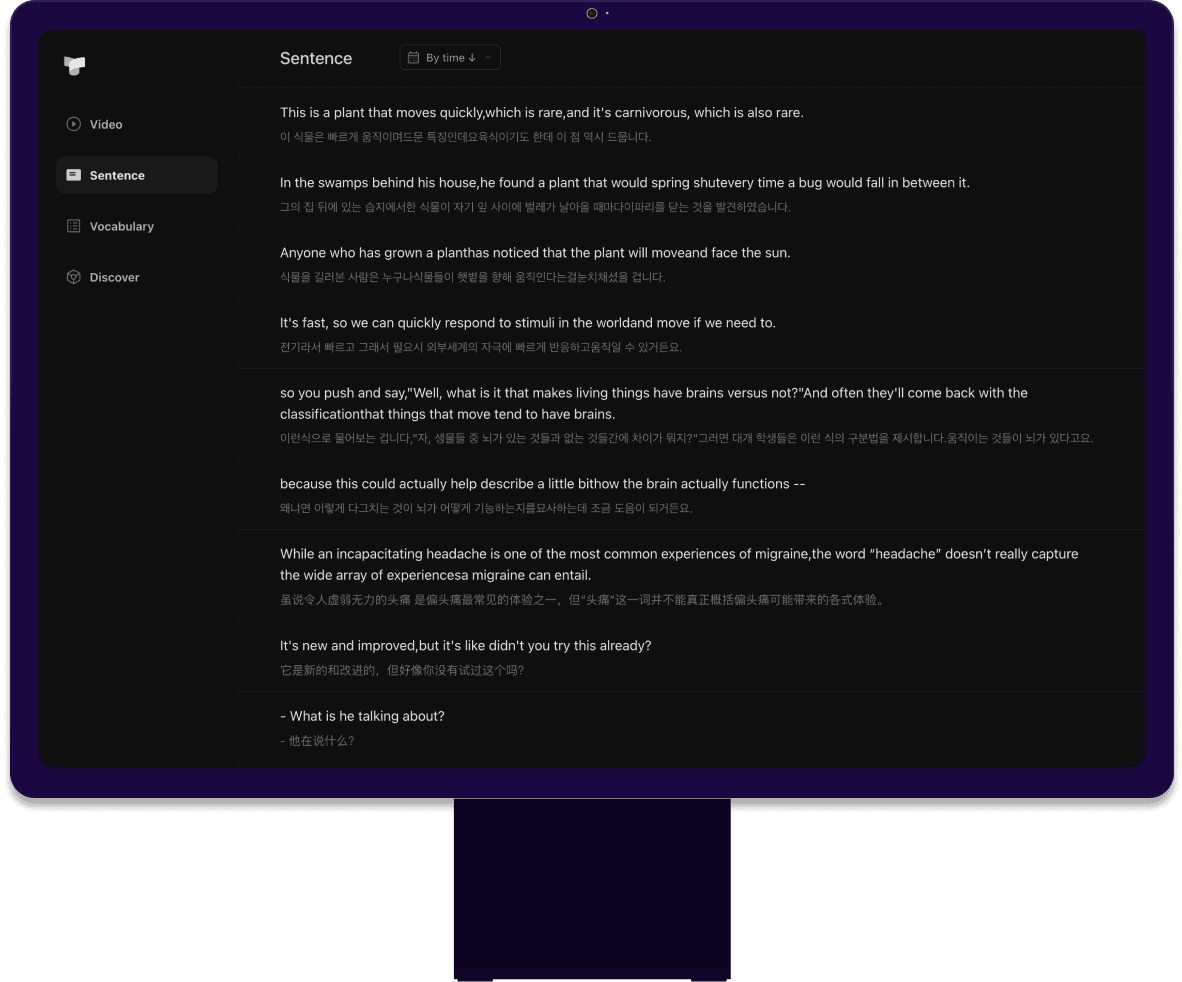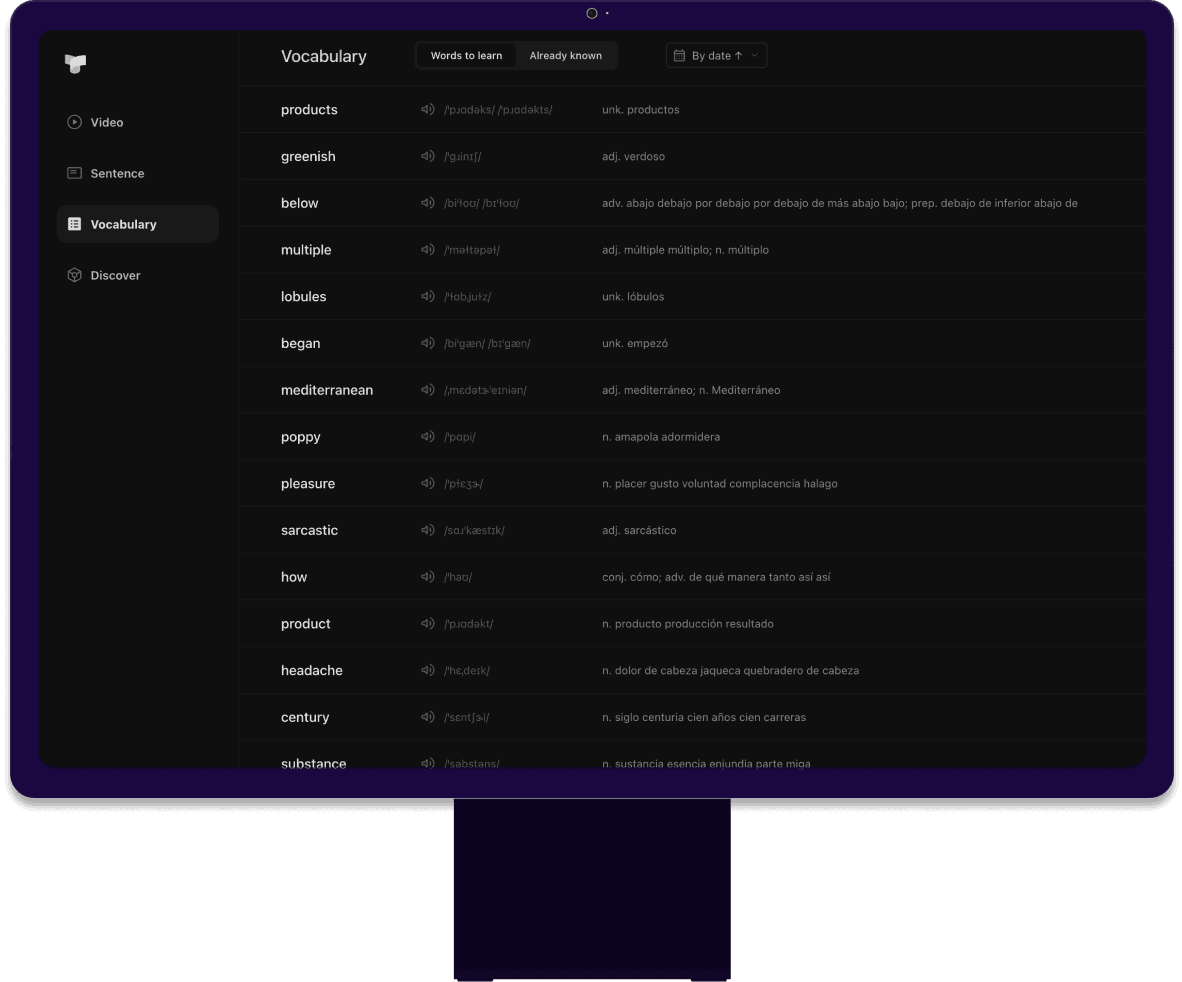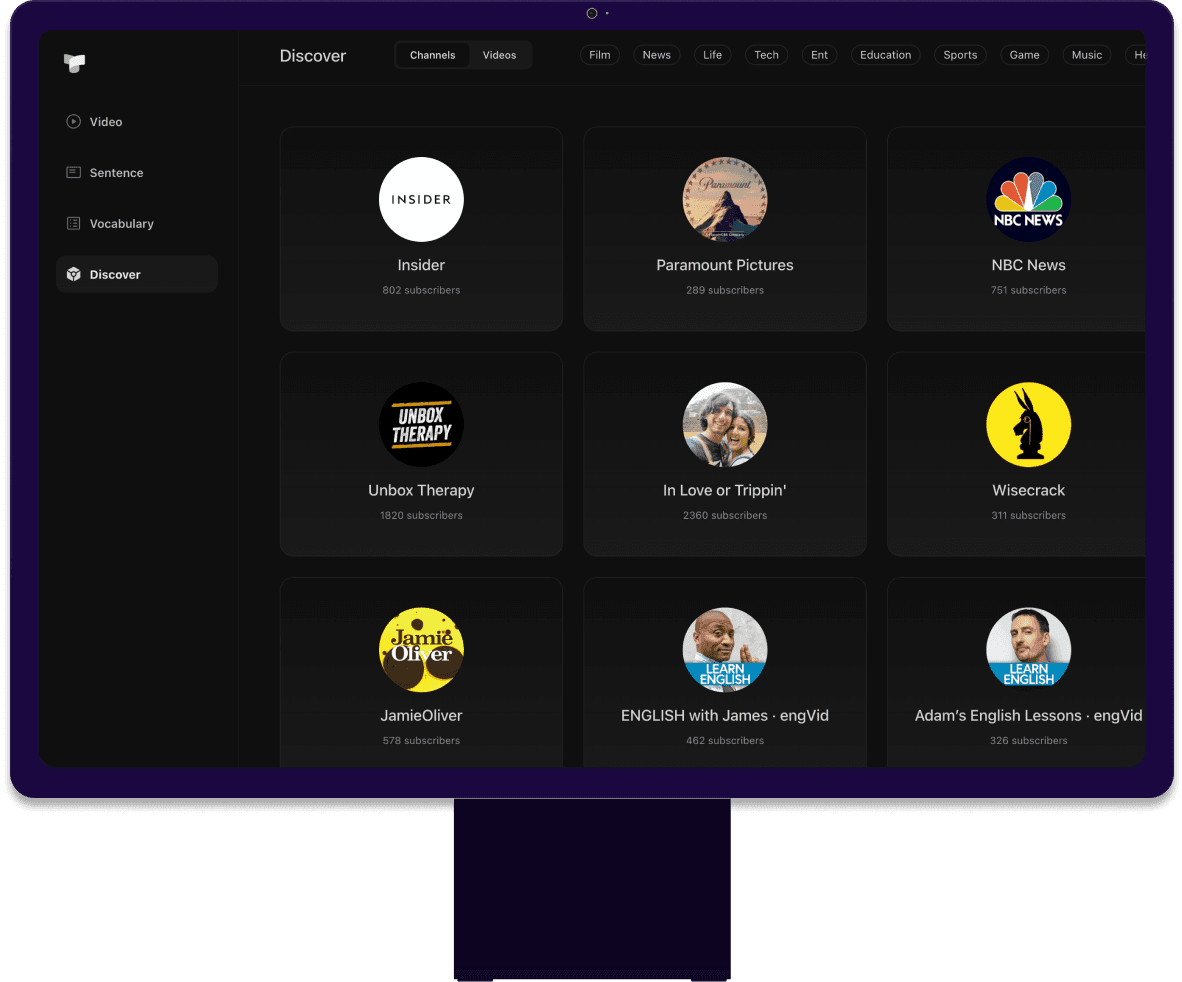 Organize your favorite videos in one place for easy review and revision, share it with your friends, and learn languages together.
Save your favorite sentences to your library, Review and apply them to real-life language communication.
Customize your learning experience and focus on the topics and languages that matter to you.
With the web-based learning center, you can learn languages anytime and anywhere according to your preferences and needs.
Go to learning center
More features
We will continue to develop and improve more advanced and comprehensive language learning tools.
Speed playback
Adjust the playback speed of the video to help better understand and practice the language.
Word highlight
Look up and save new words from the subtitles and highlight them for future reference.
Fonts adjustment
Customize the size and style of the subtitles, to make them more readable and accessible.
Lifelike Text to Speech
Improve pronunciation and speaking skills by natural sounding text to speech voices.
External dictionary
Access external web dictionaries, more detailed and professional look up words and phrases.
Shortcut ready
Fly through your leaning tools with keyboard shortcuts for everything. Literally everything.
OpenAI Syntactic analysis
The use of AI and natural language processing technology provide with detailed syntactic analysis.
Speech recognition
Use speech recognition to improve your listening skills and pronunciation.
Ready for browsers
The extension is designed to be user-friendly and easy to use, making it a valuable tool for language learner